Alphafox - La Haine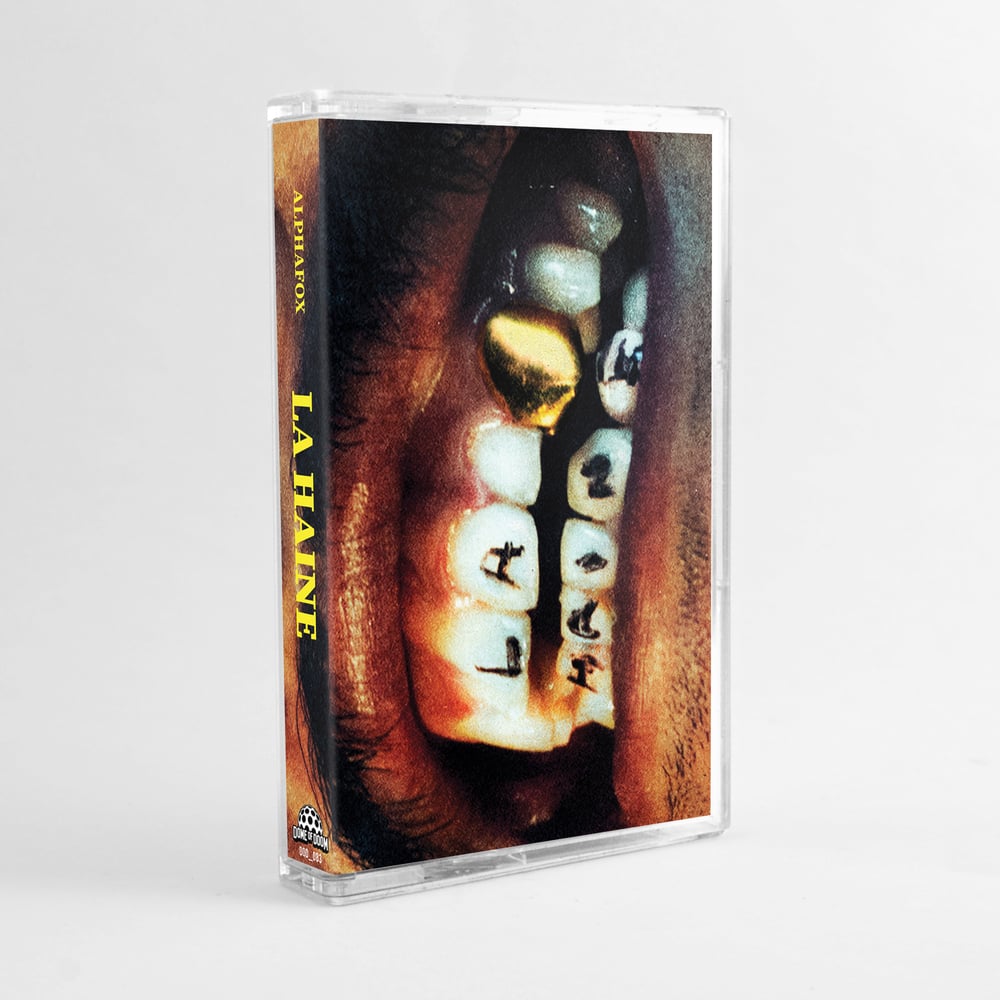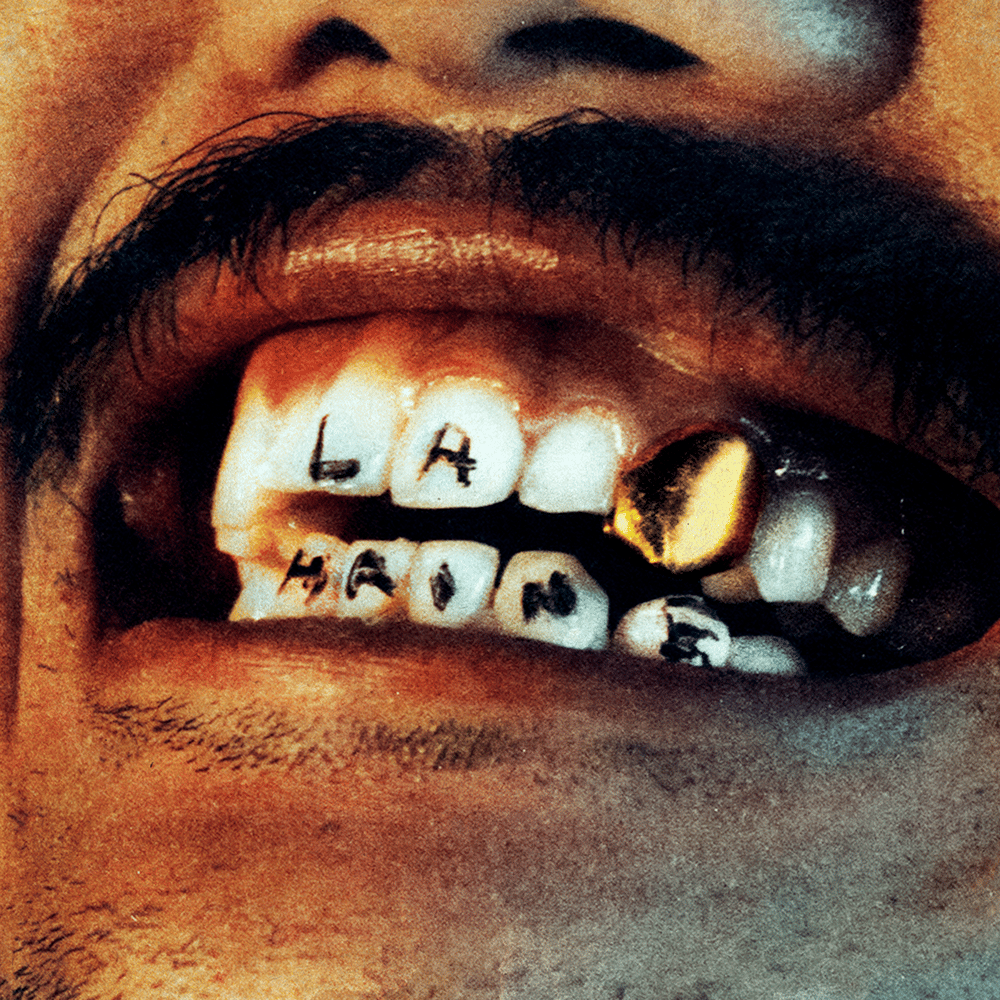 DOME OF DOOM RECORDS PROUDLY PRESENTS:
LA HAINE by Alphafox
Long Beach-based hip-hop/electronic producer Alphafox joined the Dome of Doom family in 2017 with the Before You're Gone EP and now he returns to the fold, scheduled to release his debut LP this February. Titled La Haine, the album is bass-heavy and brooding, with a monstrous sense of energy in its totality. The album features Three 6 Mafia's Gangsta Boo and A-Frame of the ROTU collective (Rebels of the Underground). Vocal samples are chopped and screwed, with tones that rattle the speakers like an earthquake. Unforgiving and emotionally potent, the energy rides at high-octane through the entire LP. 14 tracks and 32-minutes long, it's a distillation of varying sounds from the modern era. It adds an important chapter into his legacy as one of Southern, CA's more shadowed producers.
Recorded between 2018 and 2019, La Haine was inspired by the '90s black-and-white French film of the same name, initially released by director Mathieu Kassovitz in 1995 to critical acclaim. As a piece of cinema that offers a glimpse of trauma unlike few films of the 20th century, themes of human brutality, racial tension, and class wars are riddled throughout. Alphafox took this atmosphere as the guiding compass point to all the recording sessions and as a means to search the self, with sound design and rhythmic propulsion centered into the energetic resonance. Alphafox provides further context to the album's connection with the film, adding "La Haine means hate. I wanted this album to also help people come to terms with what they hate in their life or anything that they hate about themselves, and be at peace with it." It's laced with a level of tension rarely heard in electronic music and instrumental hip-hop.
The centerpiece of La Hanie, and lead single, is presented with the Gangsta Boo feature track "Sauced Up." The vivid piece finds a trajectory between trap and experimental bass music. Gangsta Boo runs through a no holds barred set of lyrics, matching the energy of the album with her unique view on the worlds around her. A student of many fields, Alphafox's connection with the famed and now-defunct Low End Theory weekly event is what brought the two unique forces together. Alphafox adds, "It was my first time playing Low End Theory after dropping my first EP Before You're Gone. I was performing a song called "Stress" off the EP, which samples Gangsta Boo's verse from the Three 6 Mafia's song "Late Nite Tip." After I played that song and a couple of other tracks, GLK approached me on stage and told me Gangsta Boo is in the crowd. I was pretty shook and couldn't believe it. He repeated himself and I screamed oh shit! I started turning up even more on stage after this moment. He also told me she fucks with my sound and the remix I just played. He told me I should introduce myself after my set. So I did. It happened to be Gangsta Boo's first time attending Low End Theory as GLK invited her to check the event out. It also happened to be my first time playing there. It was a really beautiful coincidence. After we met, we exchanged numbers and we have kept in contact since. I hit her up shortly after to rework "Stress" and she added adlibs and redid some parts. On my first album, I hit her up to see if she was down to do a verse on a song and she ended up doing the full track, verses and chorus included."
Only 26 years of age, Alphafox has lived across many cities in Southern, CA, including Downey, Yorba Linda, Pasadena, Placentia, City of Orange, and now Long Beach. He has attended the Pasadena Art Center and has extensive knowledge of music history, including jazz, soul, electronic, and hip-hop. Alphafox cites artists such as Flying Lotus, Earl Sweatshirt, Mr. Carmack, Kendrick Lamar, Nas, and Samiyam as heavily influential to his path as an artist and the approach he's taken on his debut LP. His previous work has been celebrated across BBC Radio 1, BBC Radio 6, Boiler Room, Red Bull Radio, NTS, and Studio Brussel, also sharing stages with the likes of Teebs, Free The Robots, GLK, and Lefto. La Haine is a unique and defining point in Alphafox's career, launching the album worldwide across digital platforms and a limited edition cassette version on February 21, 2020.