QRTR - Drenched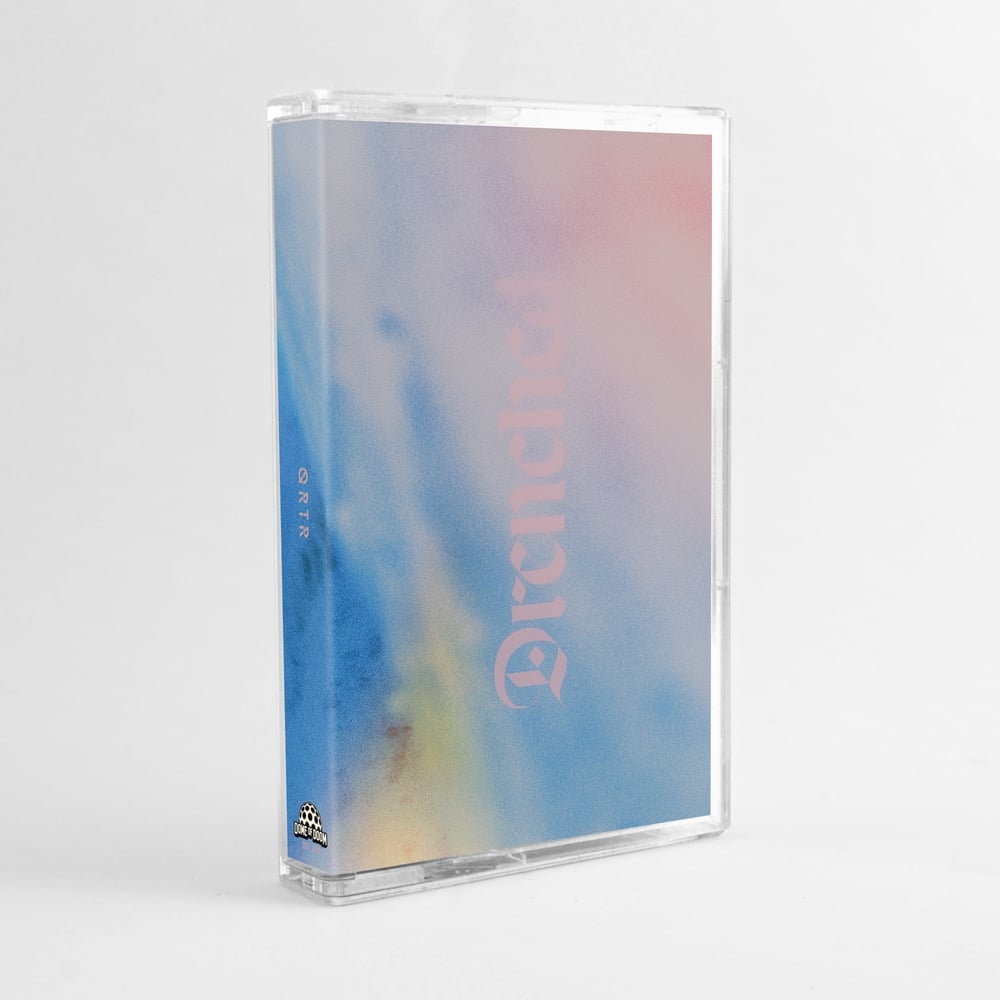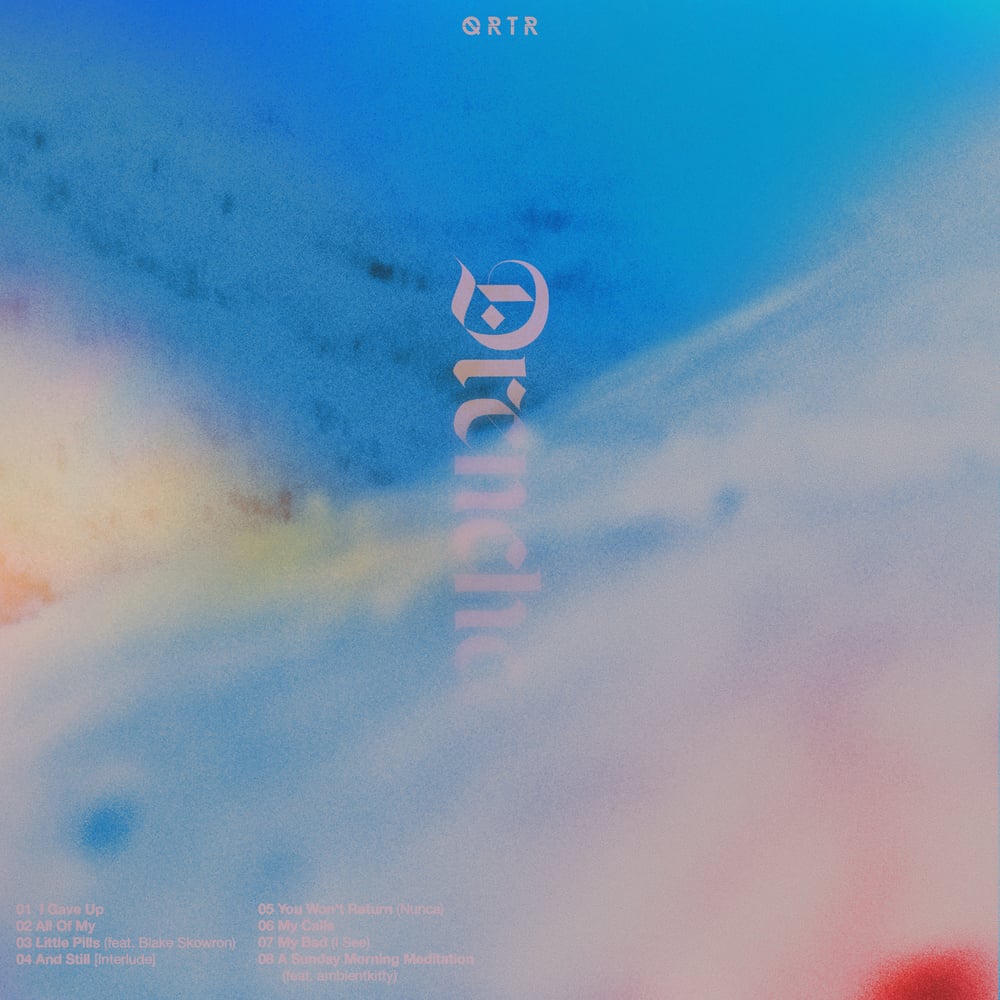 DOME OF DOOM RECORDS PROUDLY PRESENTS:
DRENCHED by QRTR
"My father was born in Puerto Rico and my mother was born and raised in Madeira, a Portuguese island off the coast of Morocco. Waves and dance music have a lot in common, the way they provide release through repetition. In Madeira, the people have an intimate relationship with the ocean, one of both respect and fear. The island is mountainous, with rocky beaches along the sides of cliffs. It beckons you, and when you've succumbed, the high tide comes in and pushes you back out. This LP is my love song to the ocean's depths. The way we look toward its vastness and accept that we will never fully know what's underneath. To be drenched, you must allow yourself to submerge completely, while being careful not to be consumed." - QRTR
QRTR, a Brooklyn-based electronic producer and DJ, has signed with Dome of Doom for the release of her debut full-length album, Drenched. Scheduled to launch March 20th on limited edition cassette and digital formats, the 8-track LP is composed of textured House that flows with technical cohesion and unique flavor. QRTR started work on Drenched in 2017, carving out new material around frequent DJ sets across the US and recent gigs in Madeira, Portugal. The debut album follows up the Absinthe Party EP released in 2017 and features DoD labelmate Blake Skowron. The artwork was completed by Matthew Beck and perfectly depicts the environment of the record. The title is sinking into a wave of pinks and blues, struggling to stay afloat. The addition of deep red bubbles beneath the glossy sunset hues that will soon find its way to the surface. The record was completed in November of 2019, with a majority of the recording sessions occurring at QRTR's home-studio in Brooklyn.
Influences from many different mediums played a heavy factor in the recording and writing process across Drenched. QRTR adds, "Reading is a massive source of creative fuel for me. I read a lot of Murakami while working on this LP. Another writer that speaks to the core dystopian themes that helped shape the LP is the brilliant Jia Tolentino. Research about space filled the sonic spaces in between. There is a YouTube video of sounds recorded by the NASA Voyager passing by Jupiter. You can hear the vibrations of electromagnetic particles being slammed by solar winds. It's haunting and beautiful and I listened to it a hundred times over the course of writing Drenched, wondering how I could make people feel the way those sounds made me feel. Musically, I drew inspiration from all sorts of sounds ranging from late 2000s Blog Haus, as well as acts like Miike Snow and Crystal Castles to modern influences like Jamie XX and Jacques Greene. One of the tracks covers lyrics from New Young Pony Club's "Ice Cream." Drenched is an amalgamation of my experience of dance music's evolution in my life."
Sonically and conceptually, Drenched is planted heavily into the life of QRTR and her mission as an artist. "Now that outrage has become a form of currency in our society, spending time making these dystopian lullabies rooted in a desire to connect and understand something deeper, is an act of rebellion. Instead of running away from these feelings, I want to steep in them and become intimate with them, so that I can heal and hopefully heal others in the process." Every sound and rhythm across Drenched resonates with this depth and intention. Infectious yet otherworldly, the album pushes beyond normal frameworks and speaks powerfully through the language of the drum. The blending of Ambient and Downtempo elements are some of the most defining factors in the way this record separates itself from others.
Drenched was mastered by renowned engineer Jamie Myerson and his work was an integral component to the album's completion and design. Where some engineers may only enhance and shape sound from the end product, Myerson worked with QRTR to spark up ideas over revision additions, bouncing new mixes her way so modifications on QRTR's end could start processing mentally. "We first worked together earlier this year when he mastered my remix for Autograf's "Test the Waters." I've worked with a couple of immensely talented people who have mastered for me, but Jamie's approach is special in that he doesn't view the task of mastering as a technical final step, but as another part of the creative process. Our collaboration was so kinetic that it would often spark a new idea and I'd re-open the mix again to make tweaks and send it back for another round. I am a perfectionist and rather than try to quickly wrap up a job, he was in the trenches and willing to work with me until I felt the tracks were the absolute best they could be."
For Dome of Doom, QRTR's Drenched is another marker in the progression of the labels sound and curation, moving beyond the lauded LA beat scene sound and working with artists who are expanding and altering the rules of their chosen genres in radically creative ways. The album lands in yet another exciting phase of House music's evolution and gives the Brooklyn artist a pivotal jumping off point in her music career. Drenched drops worldwide March 20th on streaming platforms and limited edition cassette (100 copies).