Wylie Cable - Warmed By The Sun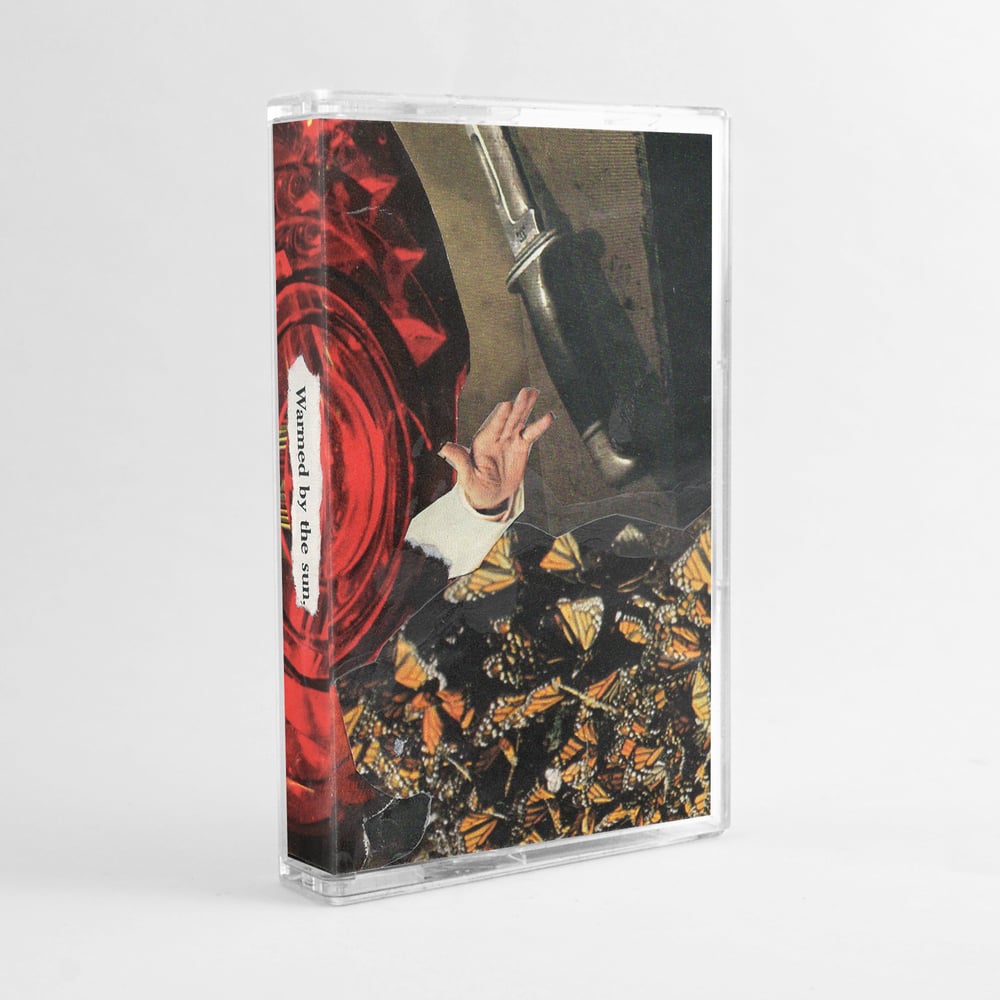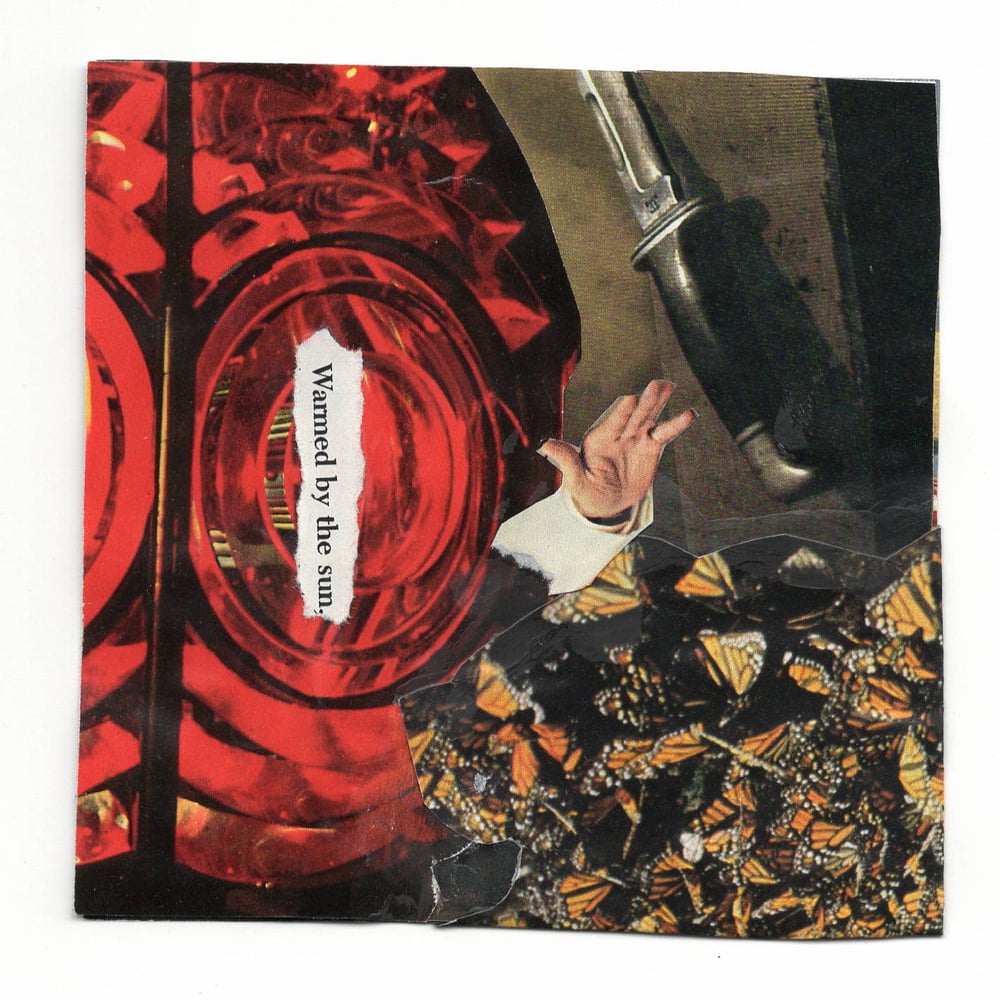 Wylie Cable - Warmed By The Sun
Dome of Doom
September 23, 2022
Cassette/Digital
Los Angeles based electronic artist and songwriter Wylie Cable presents his ninth full-length album, Warmed By The Sun. Scheduled for digital and limited edition cassette release on Dome of Doom on September 23, 2022, the 21-track and 51-minute mixtape presents one of the widest arrays in their catalog. From riveting beat mantras soaked in the hazy aftermath of LA nightlife, to the bespoke fertile grounds of unique lyricism and folklore, Warmed By The Sun travels across multitudes of sounds with constant environmental change, bridged by the unmistakable presence of Cable as an artist. The music itself has a full circle feeling, running back a decade or more through the artist's personal history to Cable's formative days activating the Dome of Doom label and the art scenes of both Los Angeles and San Francisco that surrounded its inception. Features include virtuosic drummer and LA resident Gene Coye, Norwich U.K. based electronic producer CLYDE, and Mexico City's resident lyrical assassin, Speak.
The conceptual energy behind the creation of the music and its inherent interconnectedness rests on the influence upon Cable's own creative spirit by Russian-American novelist Vladimir Nobokov. Cable was directly inspired by Nobokov's later writings when the novelist and poet was residing in Montreux Palace Hotel on the shores of Lake Geneva, going for hikes in the alps, collecting butterflies, and writing. With this album, Wylie attempts to capture that feeling of creative freedom and bliss, a sonic journal, a collection of thoughts, feelings and experiences that the artist savored and with each song tries to provide a small glimpse into the life of its creator.
Cable's collaboration with Gene Coye is the most direct reference to this influence with the title of their track, "The Montreux Palace Hotel," building on the first connections they made during their time at CalArts when Cable took drum lessons from Gene Coye, and the extensive roads each has travelled through music since. Extensive instruments were used to construct Warmed By The Sun, including the Oberheim Viscount Joint Venture OB3, The Kitten by Octave, Roland JP-08, Roland TR-8, Moog Sirin, Arturia Keystep, and Ableton Live with stock ableton soft synths and effects. The record also features original samples graciously sent from friends of Cable, including Mike Gao, Debroka, Elusive, Lightfoot, Carmack, and Paint (Huxley Anne & Tsuruda). Mastering for Warmed By The Sun was completed this summer by Grammy Award winning engineer Daddy Kev at his Cosmic Zoo facility in LA.
Conjoining structured songwriting elements within the vast spectrum of the beat scene's unwavering search for new harmonic and rhythmic identity, Warmed By The Sun serves as Cable's most forward thinking and adventurous work in that context. Emotionally provocative and energetically transfixing, Warmed By The Sun embodies the direct meaning of the LP title and goes into the bliss state of music creation where genre or scene are in the rearview. "The simple interpretation seems to me to just be the feeling of being warmed by the sun, sitting on a beach or in a park or on a hot rock and just relaxing and feeling safe and at peace." Cable explains. "I feel like the phrase has a sort of holistic and healing or comforting feeling to it naturally. Since this is for a mixtape and will also be pressed on tape, and since I was thinking about that format specifically when I made the collage for the cover, it occurred to me that there is sort of a secret inside joke about tapes getting left out in the sun and getting warped. Warped tapes have also been an important sample source throughout time and I've even actually physically done that in the past where I left tapes out in the sun and then resampled them to get weird sounds. Have to give credit for that idea to my friend Chris Adams aka AHEE, he used to warp tapes and use them as samples in his old found sound / music concrete releases we did in the early days of the label."
Warmed By The Sun, like all of Cable's works, erases the notion of monolith and raises the flag of community and diversity. Tracks like "New Loops," "French 75," "Conn Loyalist," and "Ahmad's Blue '73 Coupe" are reminiscent of the era when artists such as Dibiase, Knxwledge, Jonwayne, and Samiyam began sparking waves in the name of beat scene. Album opener, "Alone," is Cable's most dynamic song to date, immersed in stark lyricism that interweaves around fast traveling synth tandem lines and slow grooving drums that splinter outward during that track's final moments of instrumentalism. "Big Brane Debroka Flip'' is pure low end bass bliss, with a ruptured and deepened atmosphere of sound interwoven into the sampled flute, synth, and DJ scratches. A continued state of musical excavation into modern bass forms presents itself in tracks like "Crystal Lattice Structure," "Cute Gesture," "Butterfly Knife," "Norwich Drill (145bpm)", and "Rose & Thorn." The dynamics and songwriting push even further with tracks like "Moderatto Allegretto," "Wall of Nets," "John Carmack," "Run For Your Money (Third Take)" and "Kanzo Flip," showcasing a commanding sense of musical interplay, exploration, chance taking, and tonal presence that pushes the album far out of time constraints of scene or replication. Percussion and bass aren't the only elements carrying a heavy presence and adding that emotional weight, with the magnetic and spiritual feeling of "Dirty Tape Flip (With Melody)" capturing an entirely different side of Cable's vision as an artist and instrumentalist. The decomposing and glowing essence of tape reverberates through every tone, shimmering with a special emotion that is truly one of a kind. "Vespia Piaggo" features one of Mexico City's most potent lyricists, Speak, building out landscape after landscape of poetic virtuosity, verbally dashing over vibrating synth pulses, jazz fuelled piano lines, and pocket landing drum lines. Futuristic and advanced levels of hip-hop music that pulls from the ethos of organic rap creators from all generations. The album's closer, "Indistinct Chattering," strips away all of the electronics, power and grind of the tracks prior, with Cable playing guitar and bass parts, and also singing an original work that summarizes the totality of the LP's meaning conceptually and musically.
Warmed By The Sun was a moment of self realization for Cable just as much as it was an act of expression. Cable reflects on this state of interaction with his art. "I think if anything what has changed for me creatively on this record is that I've come to a full circle realization moment about how and why I want to make art. I don't feel like I'm chasing any trends or trying to sound like any specific style or genre on this record, it's really just an authentic expression of me having fun and exploring my creativity through audio and making compositions. That is something I always look for in artists I sign to the label so it feels good to be in a similar creative space in my own personal journey. I think it's especially important for me to continue to create art and release my work while I run the label because it keeps me directly in touch with the creative process so I can have realistic and meaningful conversations with the artists I work with about their own projects, and come from a place of real life experience and understanding, rather than some cold number crunching business perspective."
Cable's last full-length album, Shimmer, Then Disappear, launched in September of 2020, with critical acclaim met by Bandcamp Daily, XLR8R, BBC6, Dancing Astronaut, and more. The album showcased the blueprint for the many forms of music that had been soaked into the fabric of the Dome of Doom label over the last few years and Warmed By The Sun carries that torch further. Launching the decade spanning label compilation Decade of Doom in September of 2021, Cable took an extra year to compose music and tap into a multitude of creative forms during this woodshedding experience. It had been a number of years since Cable had taken off a full-year of releasing music, armed to the teeth with new tracks that became the basis to his most dynamic body of work. Warmed By The Sun drops September 23rd on Dome of Doom and will be available worldwide on digital and limited edition cassette formats.
Track Listing
1. Alone
2. Big Brane Debroka Flip
3. New Loops
4. Crystal Lattice Structure
5. The Montreux Palace Hotel (feat. Gene Coye)
6. Cute Gesture
7. Moderato Allegretto
8. Rose & Thorn
9. Norwich Drill (145bpm) w/ CLYDE
10. Wall of Nets
11. Vespa Piaggio (feat. Speak)
12. French 75
13. Alone (Instrumental)
14. John Carmack
15. Ahmad's Blue '73 Coupe
16. Dirty Tape Flip (With Melody)
17. Conn Loyalist
18. Kamzo Flip
19. Butterfly Knife
20. Run For Your Money (Third Take)
21. Indistinct Chattering