Daedelus - What Wands Won't Break (180g vinyl)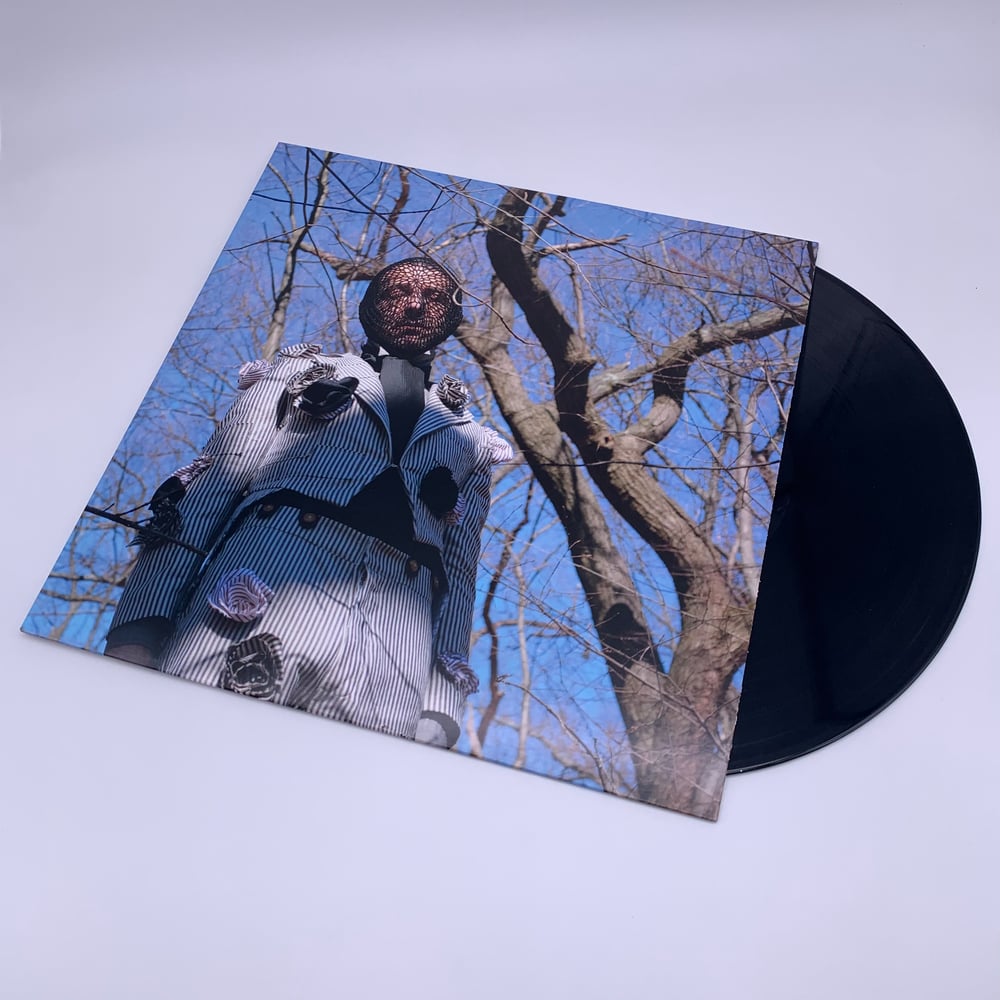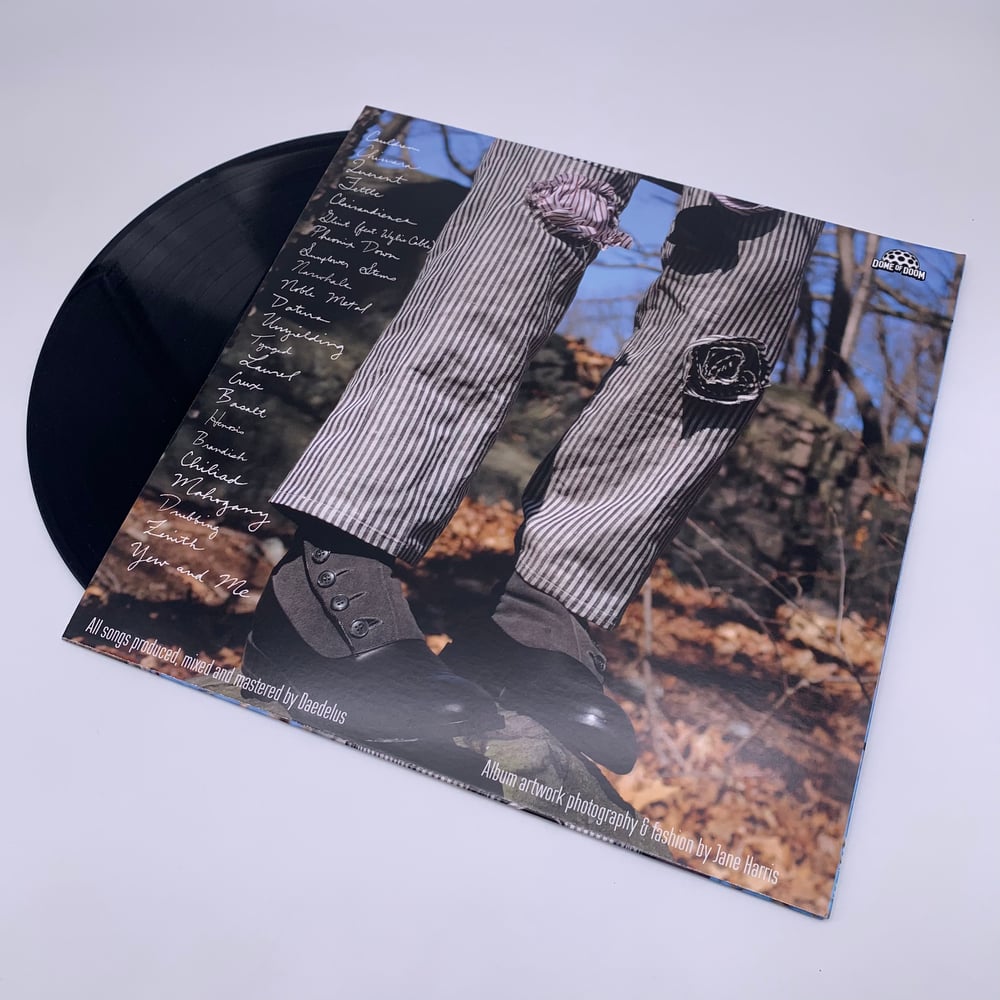 DOME OF DOOM RECORDS PROUDLY PRESENTS:
WHAT WANDS WON'T BREAK by Daedelus
"What Wands Won't Break. Here is my stripped back raw rhythms that only momentarily dawdle in melody. It's the distentions of polite sources into genre specific tempo to make sounds I've cobbled together live, but never committed to record previously. Let the mystical be plain to see, but only implied, as the only whisper on this loudly album." - Daedelus
Daedelus conjures their next full-length album, What Wands Won't Break, launching the 23-track LP with Dome of Doom across digital and cassette formats May 8th. 50-minutes of music showcases some of Daedelus' wildest outskirts into dance music, maximized in volume, tonality, and rhythmic propulsion every second. What Wands Won't Break is their first work made since joining the faculty at Berklee College of Music as an Assistant Professor and Founding Faculty Member of EDI (Electronic Digital Instrument). What Wands Won't Break follows their previous LP for Brainfeeder "The Bittereinders," which served as a bookend to the tranquil and exotic worlds created for Flying Lotus' imprint. Daedelus has worked with Dome of Doom prior, releasing cassette versions of albums from their Magical Properties imprint (Taut & Labyrinths) and launching a cassette/digital release of their Wears House mixtape. Daedelus has also taken many artists from the Dome of Doom roster on tour with them as direct support, including Huxley Anne, Thook, Holly, Shrimpnose, Gangus, and label founder Wylie Cable.
On Daedelus' forthcoming LP What Wands Won't Break, tracks are set in motion as bursts in time, hurdling through different passages of minimal harmonic components and toweringly ferocious rhythm and bass. Every layer is magnified and saturated, bursting with the in kind energy emanating from the stages of their live performances. Few tracks grace the two-minute mark. There is little to nothing like this in their catalog and after 20 years of releasing records, it is naturally inspiring to see Daedelus still finding new avenues of sound to integrate into their vast body of work. Having already contributed arguably one of the most iconic samples in underground hip-hop on Madvillain's "Accordion" and over twenty albums of their own original music to the cannon of the modern electronic soundscape, Daedelus continues to seek new processes and knowledge for creative expansion.
In terms of process, Daedelus pushed Ableton to the edge during the creation of What Wands Won't Break. Signal paths were drastically altered, bringing out a sense of frenetic energy that gives unique response to the listening experience. "This album made in Ableton, often taking less profuse sound sources and pushing them to the brink with multiple instances of transient boosting plug-ins. I was inspired in part by Beat Lab Academy's short video series exploring sound hacks wherein they created a baseline from drum material using a few instances of Ableton's Drum Bus. I'd already been exploring multiple instance of plugins to create chaos in the signal path, but the purposeful use of gain staging inflation to induce completely transformed sources was intriguing enough to make an entire record around a modified version of their initial exploration."
Another decoded factor into the making of What Wands Won't Break is the ethos of influence from Ras G. From observation and respect for their craft, Daedelus sought extremes and transformation into the unorthodox. "What Wands Won't Break is structured as sonic statement." Daedelus explains. "Borrowing from Tricia Rose's "Black Noise" which I'd only become aware of because of Ras G... Every time we'd play Ras would push each fader and ever knob to the max even before hitting a 404 pad, he'd say it was "how it needed to sound". I'd be dubious because going "into the red" induces distortion of the audio signal, it changes the harmonic content. As if amplification could ever be pristine? I'm grateful for their questioning of what we are intoning. This record is reaching for exultation and exclamation. Bass boosted. Transient inflated. Loud."
Daedelus has become one of the most respected electronic producers of the 21st century and the work they've produced across What Wands Won't Break further signifies why they continue to lead the charge of avant-garde realms across genre. What Wands Won't Break is now available on 180g black vinyl via Dome of Doom.