LMNOP - Alphabet Soup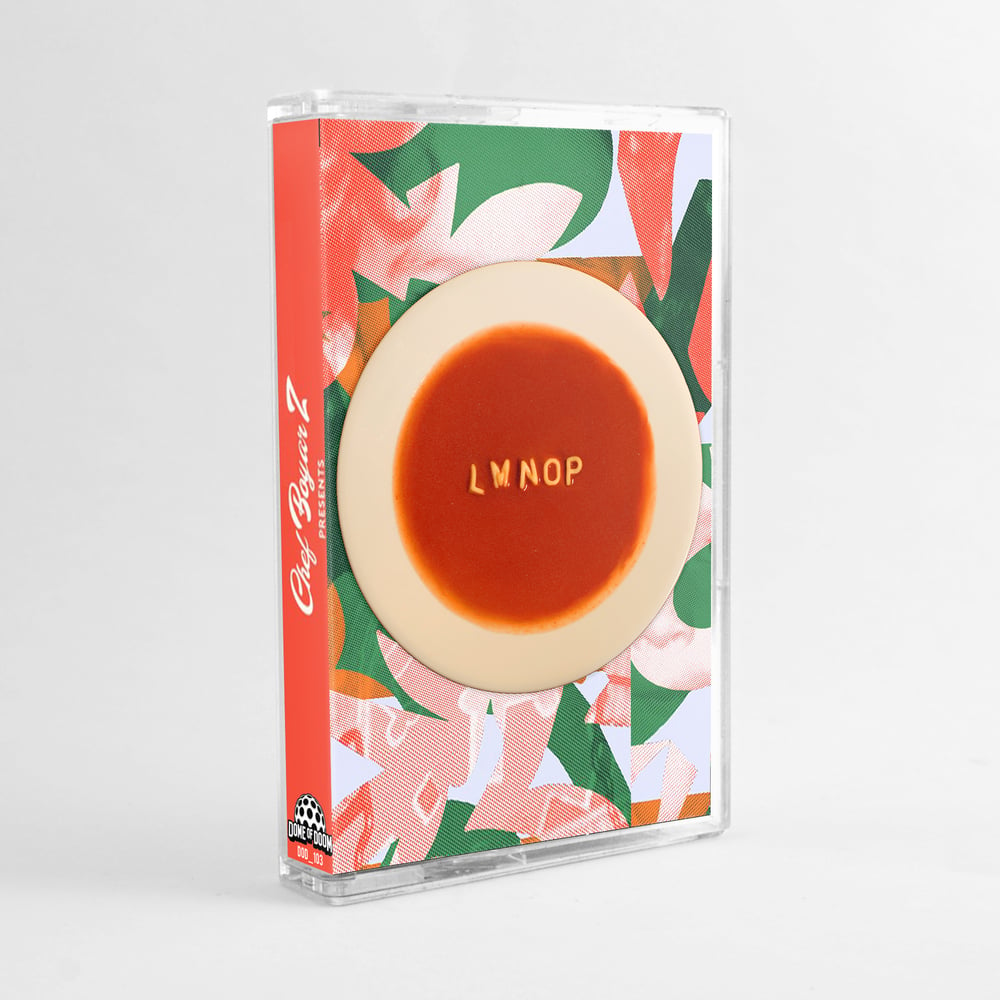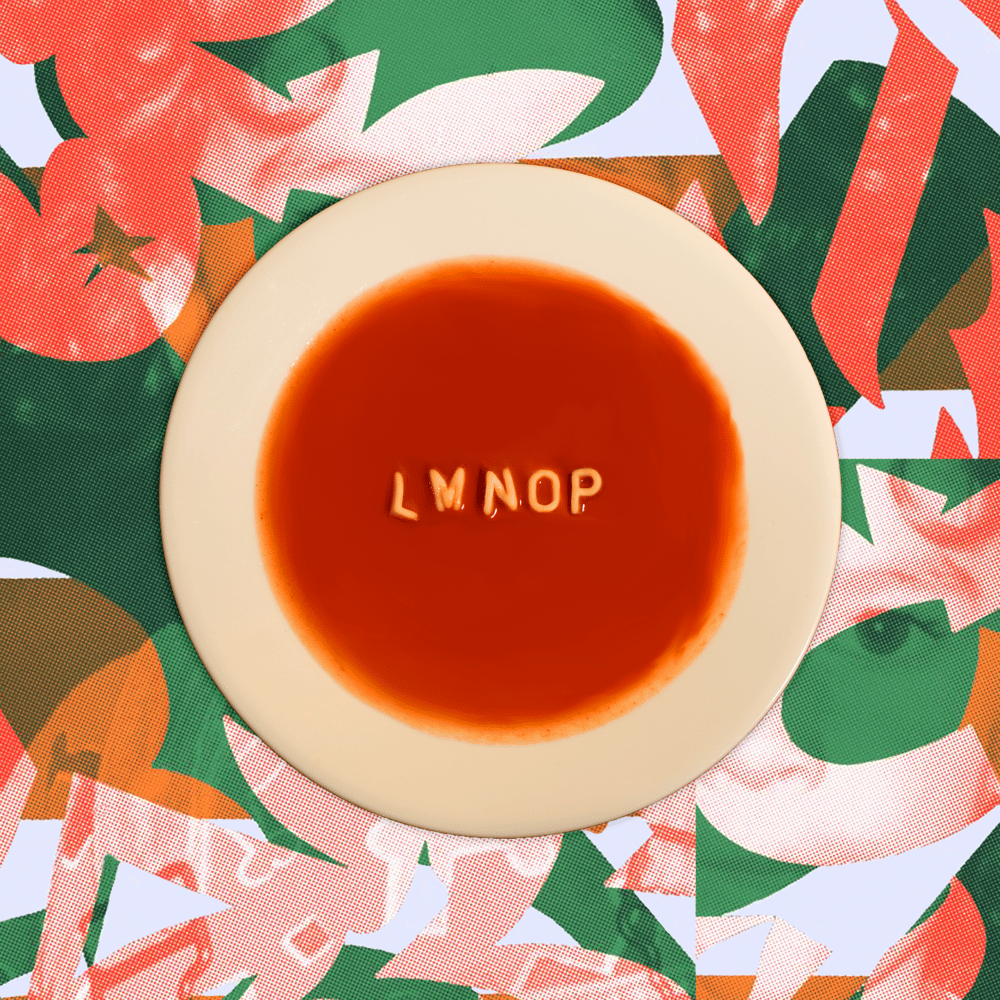 LMNOP
Alphabet Soup Vol. 1
Dome of Doom
Release: November 19, 2021
Formats: Digital & Limited Edition Cassette
November 19th marks the release of LMNOP's debut full-length album with Dome of Doom, Alphabet Soup Vol. 1. It's a quick return for the Los Angeles native, presenting a full body of work after April's Trash EP (Space Yacht). Early singles from the Alphabet Soup Vol. 1 LP were revealed in the summer and include "Do it Anyway (feat. Sara Diamond)" and "Say Grace"/"Stay Here," featuring lyrical titans Fat Tony, Lojiii, Horsepower, and Speak. The two-part series kicks off with an eclectic set of dynamic tracks infused with supplanted songwriting and forward-thinking experimentation. Alphabet Soup Vol. 1 was primarily recorded at LMNOP's studio in the arts district of downtown LA, along with various sessions at his publishing company space Defend Music and at his home in Glendale, CA. Immersed in a family fueled by a vast array of music culture and utilizing that as the main ingredients to the records recipe, Alphabet Soup Vol. 1 represents reflection points through the journey. A sonic mirror containing the bits and pieces that have ignited LMNOP's soul over the years, directing his life path towards music and the arts.
LMNOP put Alphabet Soup Vol. 1 together with an assortment of analog and digital instrumentation. He also blended in various guitars, original drum programming through Ableton, and sparse vocal work. He then collaborated with likeminded artists to mold each track's final vision and give the album the true defining characteristics of individualized subworlds per track.
Brazilian percussionist and singer Fernando Ebano takes part in the infectious house track "Africa," kicking off the album with the lineage LMNOP has garnered within the Dance Music world. Ebano's vocals bounce all over the mix like light refracted off prisms, jolting the first act of the LP with a sense of purity that soaks into every tone.
Sara Diamond, a Montreal-based vocalist, unfolds a multitude of deep emotions and tonal range with her collaborative efforts on the albums second number, "Do It Anyway." Steeped in the lineage of trip-hop and experimental soul, the music crawls into a darker space than its predecessor and the variation aspect of the LP widens.
The collaborative molding to the record wasn't just additive but also proved to be transformative, as was the case with the addition of Blake Straus (Kehlani, Lil Yachty, Guapdad4000, Fousheé). He added songwriting elements to the pop-laden and guitar-fueled "I'll Show You," working off a riff LMNOP brought to their session. Straus took the foundational root elements and ran through an incredible mixture of chord progressions, slides, vibrato, and other subtle techniques. It's one of the more vintage sounding pieces on Alphabet Soup Vol. 1.
"Keep Swimming" features the supremely talented contributions of rising Philadelphia-based poet and singer Christinna O. Guitar drenched in reverb builds the framework of the track's melody with an effervescent glow. Bass and drums smoothly simmer under the poetics and singing from Christinna O, bringing their distinct personalities together as one unifying and new spirit.
A trip back to the ethos of LA's modern music scene is next, with keyboardist and MC Matt Rose taking part in the Low End Theory influenced "Damask." This was another number from the LP that was cooked up with speed and an effortless sense of direction and creation, realized when they were roommates and recording sessions at the house were a norm.
The next number, "Tame Iguana," is one of two tracks LMNOP created solo, put together as a homage to Tame Impala and their soaring and soulful stadium rock sound. Only a handful of tracks in and the voyage is already wildly colorful.
"Icy Kiss" is one of the album's biggest surprises, catapulted directly into the world of Brazil with the collaborative efforts of Brazilian musical star Levi De Paula. As the son of Netinho De Paula, a legendary samba icon, his creative and technical approach to music is on another level, giving the album one of the most vivacious and powerful feelings of any track. The mixture of the vocal placements and the harmony/percussion elements is truly spellbinding and transports the listener to an entirely different space and time.
"Suadade" was recorded directly after one of LMNOP's trips to Brazil and was a self-reflective journey between his love for the musical culture of Sao Paulo, and his new-found ethos within dance music. His own sound and nuance in futuristic experimentation has the final say, giving the album another infectious dance number that splits out the ecosystem into yet another lane.
For the next track, "All of You," LMNOP utilized guitarist Derek Blyth for the track's backbone, setting up a beautiful terrain for the vocal majesty of young singer Maye. Only 18 at the time of the recording, the tonality and depth she displays is unparalleled. It's another crowning moment of the record, taking his song-writing foundations to another phase.
"Shotgun" is one the most riveting and stark numbers to Alphabet Soup Vol. 1, composed of earthly blues inflected tones that dive deep into prophetic lyricism and sound added by Joanna Serenko. This marks the second collaboration with KILLSPENCER who was the only collaborator that appeared on LMNOP's first EP Rose Gold with the prolific tune Psionic Architect.
"Shotgun's" ending blends right into one of the LP's most abrasive and wild segments, the rap tracks "Say Grace" and "Stay Here." Fat Tony and Speak feature on both, with each track adding Lojii and Horsepower in their respective orders. An eclectic top tier collection of MCs all pushing the boundaries of lyricism through hip-hop and other multi-genre blends, you can't help but love the way each MC drastically changes the scenery with their different styles.
Bookending the LP with the jonBANGS UK garage inspired "Now That It's Done," LMNOP taps into vocal chopping techniques he learned from his favorite producer and friend Todd Edwards. This is the only song on the record that LMNOP appears on vocally in the chorus. LMNOP is an alchemist with an unending sense of genre contortion that keeps the moods exciting and compelling.
Coinciding with the digital release of LMNOP's Alphabet Soup Vol. 1 on November 19th is a limited-edition cassette version, as well as a custom designed Soup Can to go with it. LMNOP joined the Dome of Doom roster in 2016 with the Rose Gold and Gold EPs and his return to the label has been filled with an abundance of activity since. Alphabet Soup Vol. 1 will be met with a second volume and like the first, will also contain 13-tracks that express LMNOP's unique lineage and story.
From LMNOP: Alphabet Soup represents the multi genre artist that I am. I thrive working collaboratively and truly enjoy storytelling and giving artists the space to tell their story. That being said, Alphabet Soup Vol. 1 is a collection of some of my favorite tracks that I've made (instrumental and songs). I don't feel like these songs particularly go together in any order or consistent theme, which is why the Alphabet Soup is the perfect metaphor for this collection. I've been wanting to put out a full length record for a few years and had so much material that I wanted to release, so I decided to do two volumes; 13 tracks on each volume; 26 tracks all together that represent all the letters of the alphabet. After all, my artist name is the best part of the alphabet, "LMNOP"!
All Songs Produced by LMNOP except noted featured
Mastered by Boone McElroy at Desert Park Studios
Album Artwork by Henry Fey