QRTR - infina ad nausea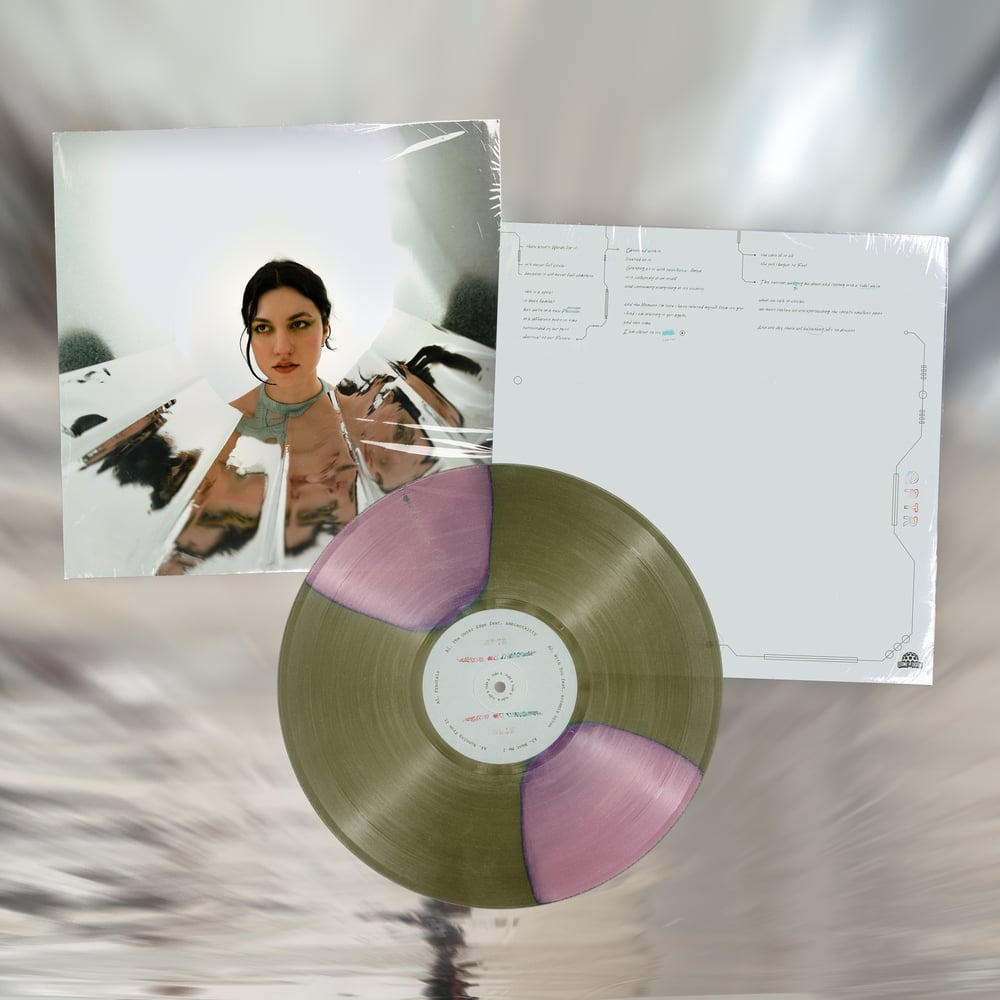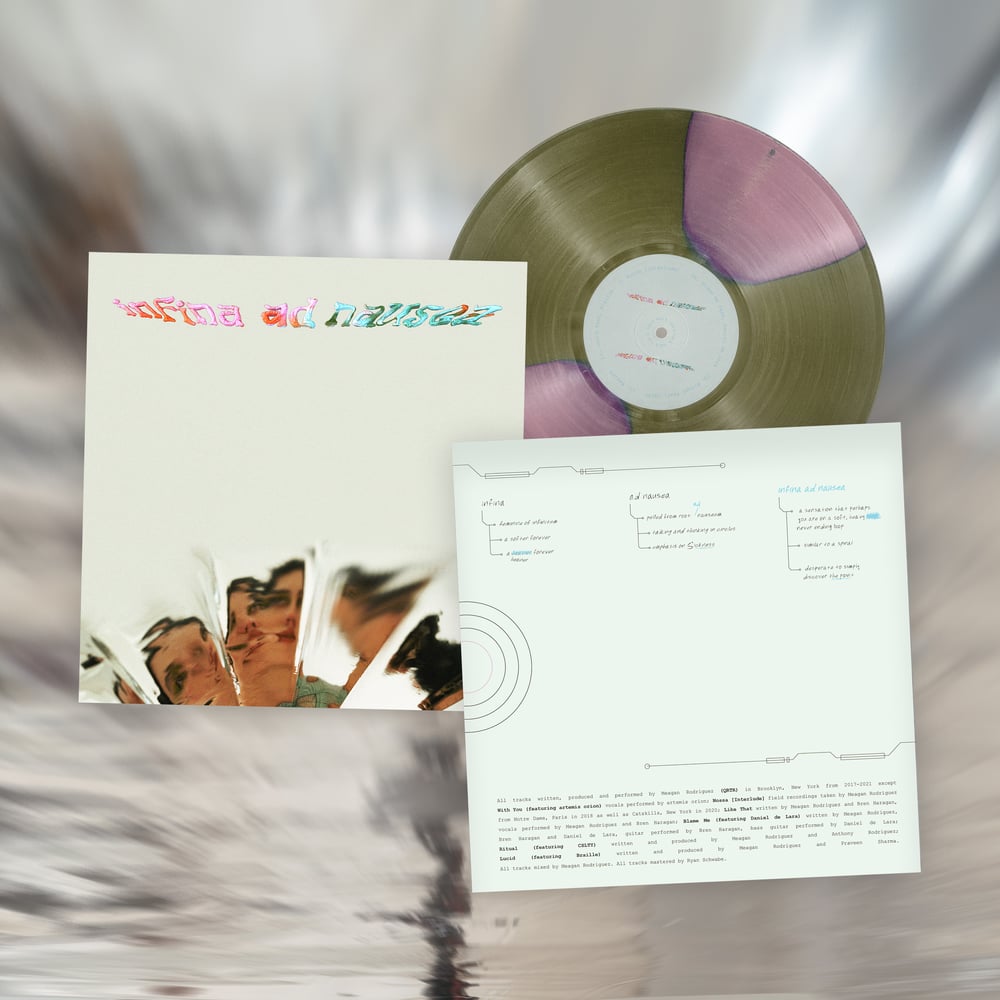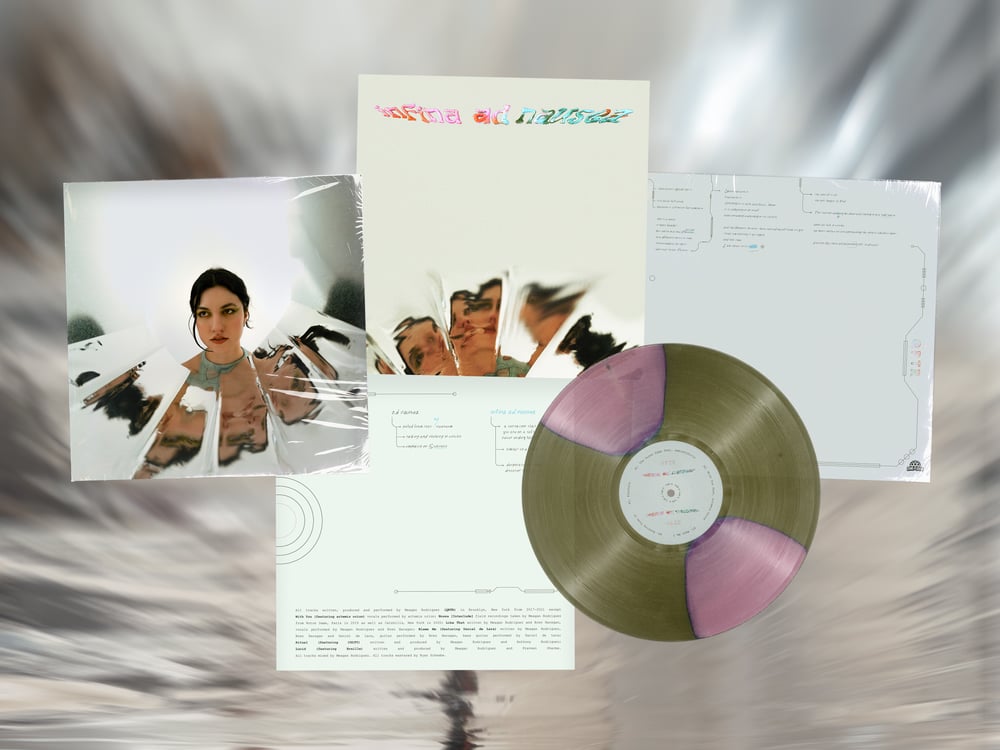 QRTR
infina ad nausea
Dome of Doom
Release: August 27, 2021
Formats: Vinyl/Digital
Brooklyn-based electronic artist Meagan Rodriguez, aka QRTR, returns to Dome of Doom for the release of her sophomore album, infina ad nausea. The new record drops worldwide on vinyl and digital platforms August 27th and follows her debut LP Drenched, initially released in March of 2020. Diligently working on her follow-up since last year as the pandemic surged and life continued to transform, QRTR has unloaded a treasure trove of hypnotic grooves that vortex around the many intricacies of her experimental approach and leave testament to her growth as an artist. All tracks were mixed by QRTR and mastered by Ryan Schwabe (Oneohtrix Point Never, Tierra Whack, Shamir, RJD2).
Rooted in the transfixing worlds of house, infina ad nausea finds unique deviations, including drum 'n bass, ambient, classical, and IDM. The record was produced at various home studio locations around Brooklyn, with some of the material dating back to 2017. Field recordings were captured at Notre Dame, Paris in 2018, as well as Catskills, New York in 2020. Every track is filled to the brim with synths, percussion, drums, samples and original vocal parts from QRTR that underscore her range as a producer and arranger. Features include QRTR's cat companion, the infamous ambientkitty, LA-based electronic producer and vocalist artemis orion, and New York artists Braille, Daniel de Lara, and CSLTY.
Much like QRTR's maiden voyage on Dome of Doom, infina ad nausea derives meaning through concept form and the way artistic and personal life collide in the most challenging ways. From the titles and their sonic derivatives, down to the order of the tracks across the LP and how they transition from one song to another, every aspect of the LP is a piece of the puzzle that endlessly spirals over one another. QRTR adds further context, "infina ad nausea is a play on latin terms "ad infinitum" and "ad nauseum." I was trying to create a phrase to describe growing sick of a false feeling of permanence, as though you're living in a never ending loop. I was steeping in the concept of "spiral" which is a theme I've been coming back to constantly in my art and life since 2011. I always felt as though I was living within a series of full circles overlapping on each other (creating the illusion of a spiral). I have a tattoo on my arm that I designed in an effort to visually express the idea. The concept of this album feels a little larger than life to me and difficult to describe and that is exactly what I was trying to encompass sonically. I arranged the track order in a way that felt like the act of spiraling internally (mentally and emotionally). It starts off bright and playful and becomes more frenzied until suddenly you've reached "the point" - which is ever moving and evolving and thus unreachable."
'infina ad nausea' is an album full of deep exploration that builds on the level of musicality present on Drenched and raises the bar even higher. Utilizing a palette of different synth tones, rhythm structures, and genre modes from track to track, little pockets become an oasis of sudden bursts, void outs, and all out scenery changes. As the panoramic landscaping of the longer sections leave the soul enthralled, little bits and pieces float everywhere in the mix, capturing endless details as the auditory lens rotates through the mixes. Nothing feels stitched or separated, flowing with a constant state of motion and seamlessness. Forming as chapters, every song has an abundance of meaning and description while tapping into its own special vibe. There are no two-tracks that are exactly alike. The album's sole interlude, "Nossa," is one of QRTR's most expansive and breathtaking works in the ambient field, utilizing vocal choir harmony in a way that feels ancient and experimentally classical. The first half of "Ritual (feat. CSLTY)" is equally riveting and emotionally consuming in the name of ambient music, catapulted into the second section of the piece once the drum 'n bass rhythm burst. It's a transformation that happens at lightspeed while remaining glued to the original essence with the ongoing overtones.
On "With You," QRTR (NY) and artemis orion (LA) conjoin the coastal vibes of the US for one of the lushest grooves of the album, orchestrated with a sense of songwriting that shows their strengths as singular creators and collaborators. The energy of the club wavers with brilliance on album singles "Want Me 2" and "Fractals," foreshadowing the experiences on the dance floor to come and those that paved the way prior. One of the album's defining connections appears with the bookend effect between the album opener, "The Outer Edge (feat. ambientkitty)" and its counterpart LP closer, "Lucid (feat. Braille)." Both find a way to slip between complex melody layers that bubble around one another and deep swelling experimental build-ups that pull from Pink Floyd-esque synth lines and William Basinski influenced soundscapes. Every track from infina ad nausea gives a new world to explore, adding to the chains of cyclical renewal that flows through the LP.
QRTR is one of electronic music's brightest upcoming voices and has carved out another important mark in her legacy with infina ad nausea. A work that pushes back on neat packaging and easy access points, standing as an opulently expressive and raw statement that takes into account the full range of human experience.
Track Listing
1. The Outer Edge (feat. ambientkitty)
2. With You (feat. artemis orion)
3. Want Me 2
4. Running From It
5. Fractals
6. Like That
7. Nossa [Interlude]
8. Blame Me (feat. Daniel de Lara)
9. Ritual (feat. CSLTY)
10. Rewind
11. Lucid (feat. Braille)