Speak - Singularity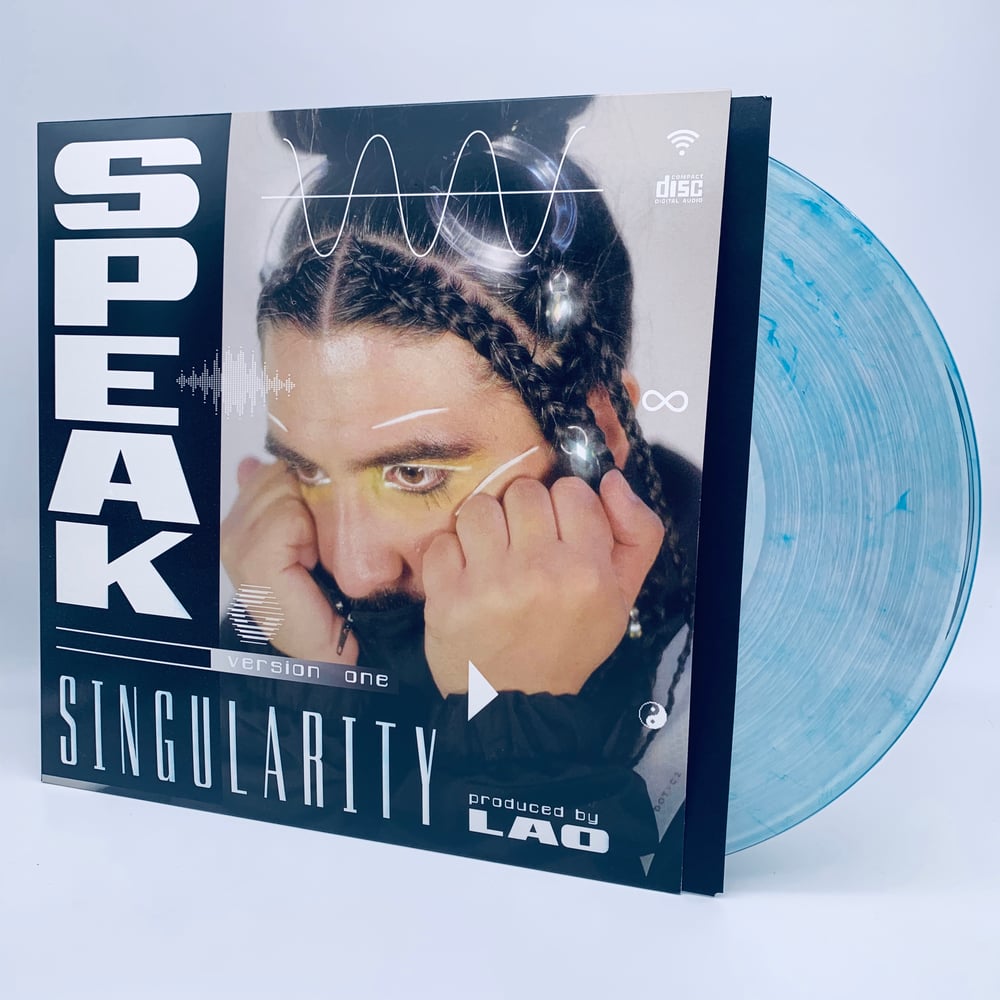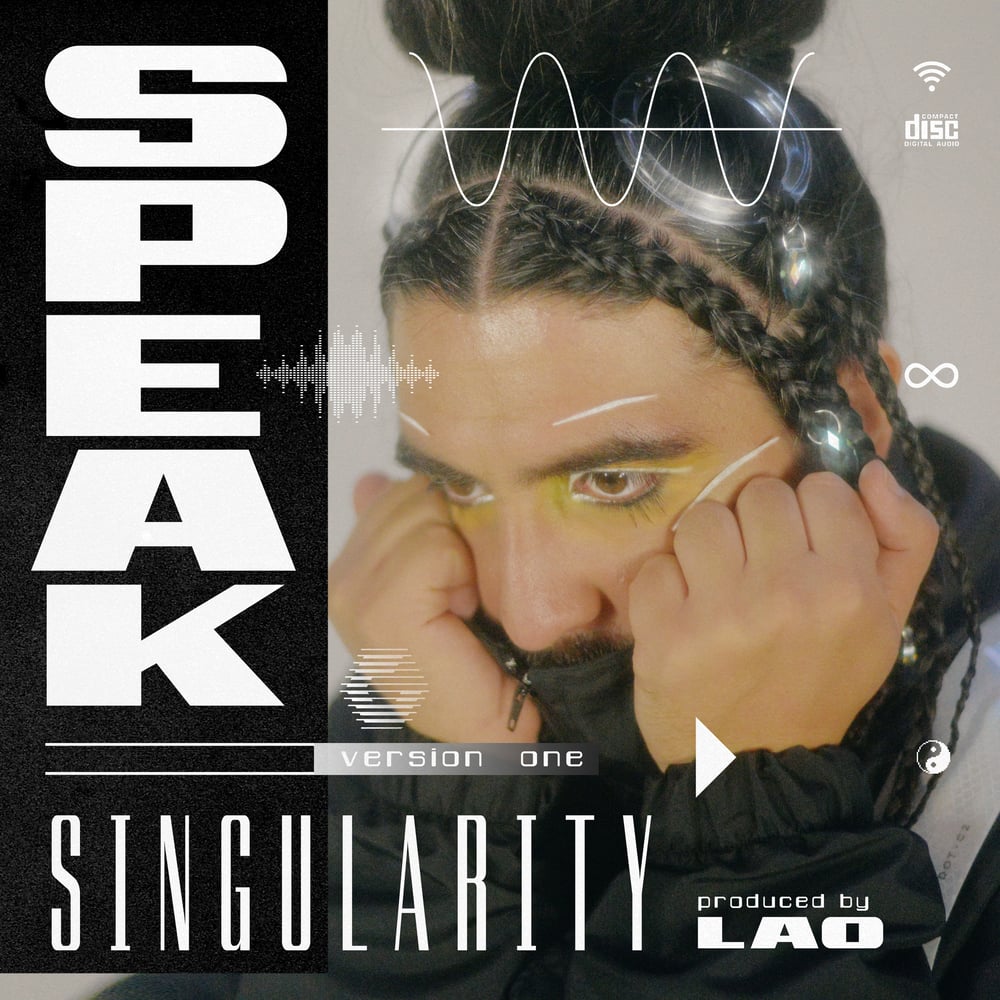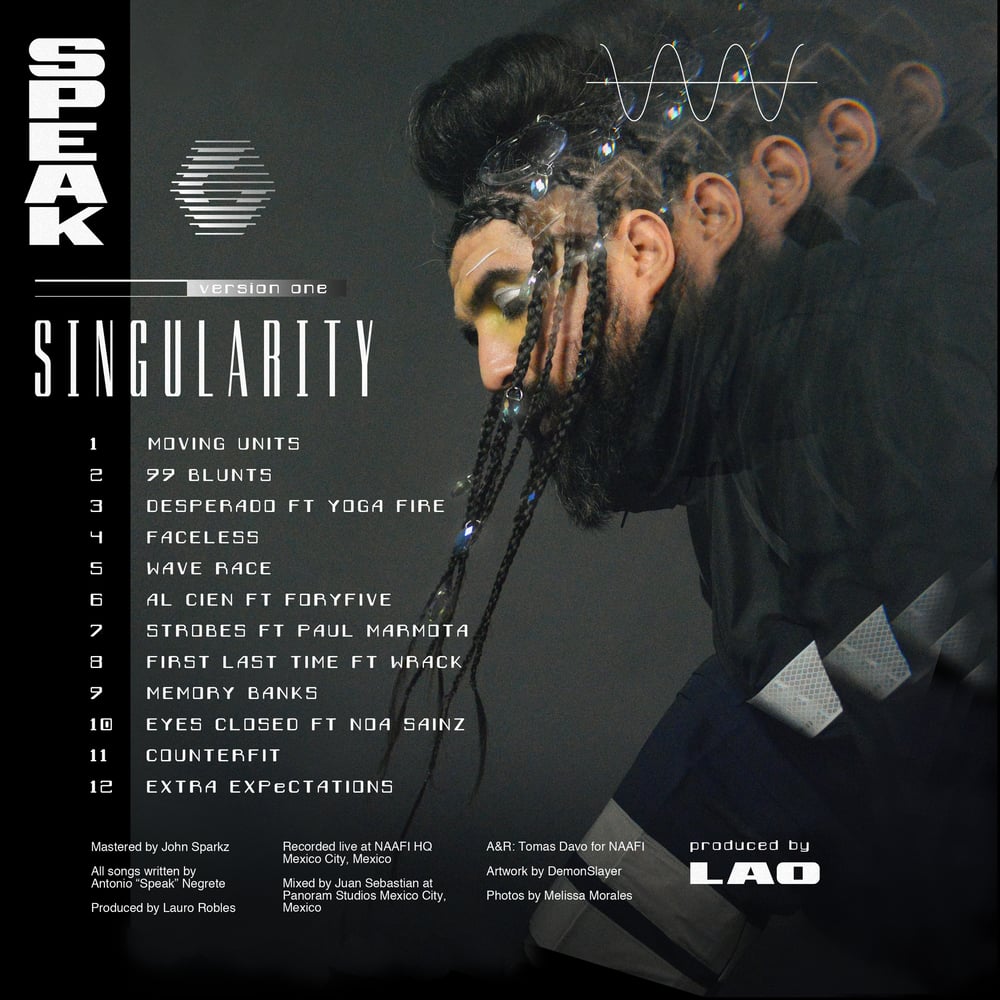 DOME OF DOOM RECORDS PROUDLY PRESENTS:
SINGULARITY by Speak
Mexico City-based artist Speak has released his third solo full-length album, Singularity, available now on all digital platforms accompanied by a limited pressing of 500 clear blue vinyl.
Singularity was produced entirely by NAAFI founder LAO and features YOGA FIRE, Paul Marmota, Wrack, ForyFive, and Noa Sainz. The new album encapsulates the movement Speak and his collaborators in Mexico City have sparked over the last decade, pulsing with many elements of life found across the region. From club bangers to songs about social unrest, the album is a unique ride that is unparalleled in representation and style. Speak conducted session work in Mexico City at NAAFI HQs, beginning shortly after his last full length A Man + His Plants was completed last summer. Speak took periodic breaks from recording for live shows and radio appearances (LA Leakers Power 106 in November of 2018), building with LAO as their creative connection provided a seamless space to create together. LP artwork was designed by world-renowned graffiti artist and painter Demon Slayer and Baja, Calfornia-based photographer Melissa Morales.
Speak has carved a path with quick wit and wordplay since 2011 and his debut album Inside Out Boy. His sophomore album Gnarly Davidson peaked at #27 on the iTunes Top 100. Speak also wrote the RIAA gold-certified "Gucci Gucci" for Kreyshawn, a song far ahead of its time that has gone on to inspire modern rap sounds into this decade. Speak has culminated a body of work that has reached a global scale with millions of plays across various streaming platforms and touring in the US, Canda, Latin America, and the UK. Unique album configurations with accompanying merchandise lines, live shows, and music video projects continue to separate Speak from other artists in modern rap, representing Mexico City's explosion of new sounds, styles, and culture with a bold message. Collaborations over the years include Vince Staples, Mac Miller, The Internet, Denzel Curry, Juicy J, Odd Future, and many more. From the gritty Sex Quest series to the more introspective hearth throb visions of My Lonely Primavera, and now the futurism of Singularity, Speak continues to reinvent himself with every project.
Speak on Singularity's connection to his cultural heritage and those he's found strong ties with creatively:
"Singularity is absolutely a reflection of my personal experience and an accurate time stamp on what's happening not only in my life but the creativity powering the city. I'm just a wire on the circuit board, a very small piece of what's happening. All of our collaborators on this project are people making waves in Latin America and people I consider friends. I've shared dances, and laughs and tears and joints with everyone that's worked on this. They are as much a part of my musical DNA as they are the creative fabric of the city. Over the last few years, I've formed a close friendship with the NAAFI collective and those DJ sets and parties have soundtracked my wildest nights. Living in CDMX is beautiful and tense all at the same time. The release is on the dance floor. I found a kindred spirit in LAO and we set out to make something that captures that paranoia and uncertainty…not just in the city but that questions that loom over the heads of all Mexicans on both sides of the border. Something that sounds like a 4 a.m. after hours on the brink of extinction. I wanted to expand on my writing and put those raves in the context of rap. LAO was the architect of that sound and created the landscapes to tell these stories. This is Mexico City through my lens." - Speak